Burlesque & Freak Show Deluxe
Saturday -
July
19,
2014
Doors @ 8pm
Buy Advance Tickets
Burlesque and Freak Show Deluxe
Burlesque and Freak Show Deluxe
PURCHASE ADVANCE TICKETS BELOW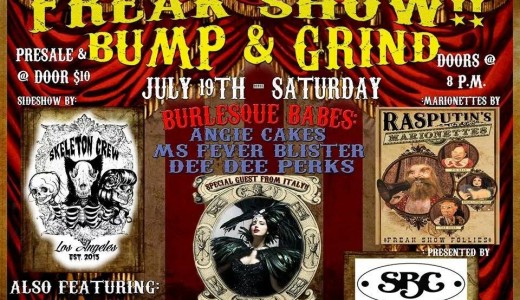 You can't help but stare....... Ladies and Gentlemen, Step right up for the best view!
The premier Side Show Collective in Los Angeles, The Skeleton Crew, and A Pinch of Glitter Productions dare you to feast your eyes on a Burlesque and Freak Show like no other.
We've got performers that will give you chills, performers that will thrill you with their execution of dangerous deeds. You will want to look away, but you won't be able to take your eyes off the stage!!!
PURCHASE ADVANCE TICKETS
share: